Do you enjoy planning and executing picnics? Do you have a knack for detail and a love for good food? If so, starting your own picnic business could be the perfect way to turn your passion into a profitable venture.
There are a few things you need to consider before starting your own picnic business. For example, you need to determine your target market, what types of picnics you will specialize in, and how you will differentiate yourself from the competition. But don't worry – we're here to help you start your new business venture.
Keep reading for our complete guide on how to start your own picnic business, including marketing, picnic planning, and more!
Benefits of owning a picnic business
If you love spending time outdoors and enjoy organizing events, starting a picnic business can be a great way to earn a living. Picnics are a favorite summer activity, and as a picnic business owner, you'll be responsible for planning and executing picnics for your clients.
There are many benefits to owning a picnic business. For starters, you'll be your boss and have the freedom to set your hours. You will have the opportunity to work with a variety of clients from families to businesses. And of course, you get to spend your days outside, soaking up the sun and fresh air.
Everything you need to start your own picnic business
Starting your own picnic business can be a fun and rewarding way to earn a living. But before you start setting up picnic tables in your backyard, there are a few things you need to do to get your business off the ground.
First, you need to decide what kind of picnic business you want to start. There are a few different options to choose from, such as renting out picnic tables or starting a picnic catering business.
After deciding on the type of business you want to start, you need to obtain the necessary licenses and permits. This may vary depending on your location, so be sure to check with your local government.
Next, you need to gather the supplies you need to run your business. This includes things like picnic tables, umbrellas, tablecloths, and serving utensils.
You will also need to create a menu of items to sell. This can be done by pulling together some recipes you already have or going online and visiting some cooking sites.
Music is a necessity for running a food truck business. Make sure you choose the right music for the type of food you will be serving.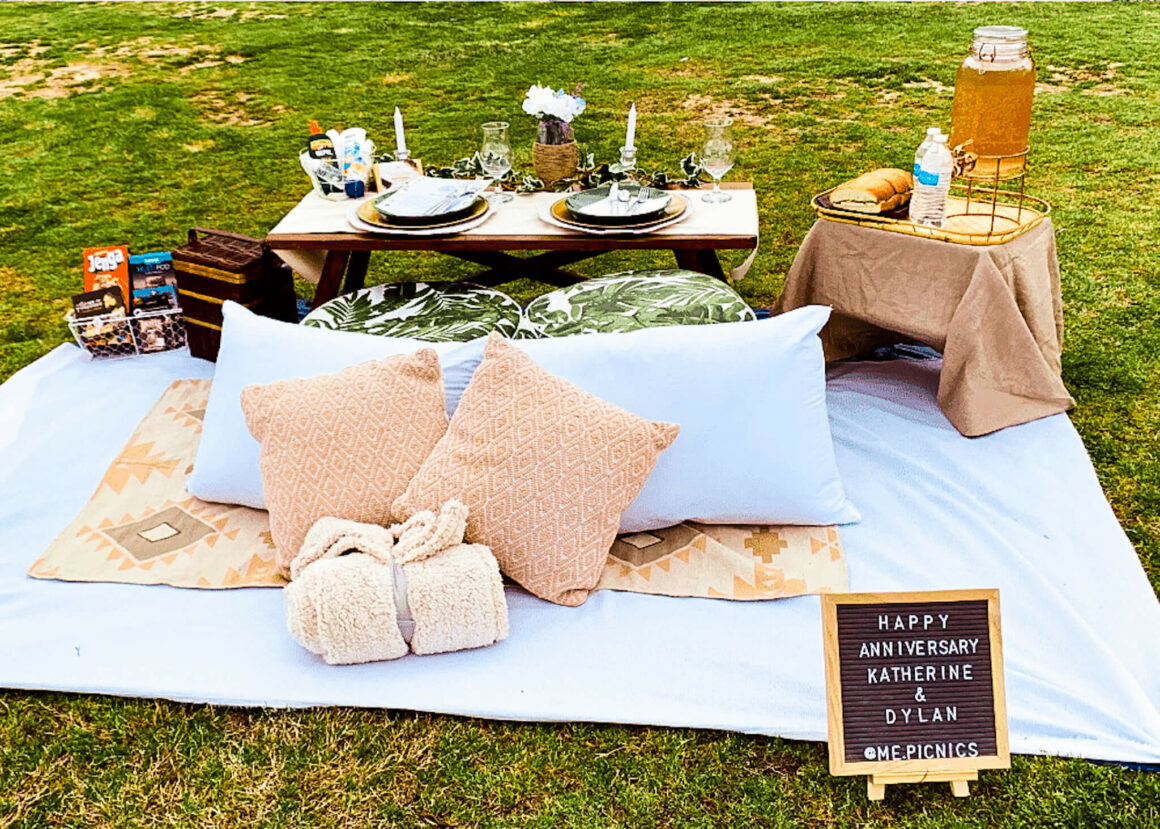 Credit: budgetgirl.com
How to market your picnic business?
If you're in the picnic business, you know that marketing is the key to success. After all, how will people know about your picnic business if you don't market it?
There are several ways you can market your picnic business. You can start by creating a website and social media accounts. You can then use these platforms to promote your business and drive traffic to your picnic site.
You can also use traditional marketing methods, such as print ads, billboards, and TV ads. Whatever marketing method you choose, make sure you are creative and strategic in your approach.
Tips to grow your picnic business
Congratulations on starting your picnic business! Whether you're just starting or you've been in business for a while, there are always ways to grow your picnic business. Here are a few tips to help you get started:
Make a plan
Before you start growing your business, it's important to have a clear plan. Determine your goals and objectives and map out a path to achieve them.
Get organized
Once you have a plan in place, it's time to get organized. Create a system to track your picnic bookings, and make sure you have all the supplies and equipment you need to make your picnic a success.
If you plan to serve food or drink at your picnic, be sure to check with your local health department for food handling requirements.
advertise Get the word out about your new business with some creative marketing. Place flyers at local businesses and post about your picnic on social media. You can also create a website or blog to promote your business.
Promote your business
Make sure your potential customers know about your picnic business! Use social media, advertising, and word of mouth to get customers to see your list and contact you for reservations.
Start by considering your audience and how you want to reach them. If your focus is on local customers, for example, you can place a sign on your picnic table and a tablecloth advertising your business when the table is not in use. You can also post photos and contact information on local online classifieds websites and community forums.
If your focus is on attracting customers from further afield, consider listing your business on websites that allow customers to search for and book picnic tables. You can also have a website for your business or list it in online directories.
Another way to attract attention to your picnic business is to hold special events, such as a picnic table painting party or a picnic table decorating contest. You can offer discounts or package deals to encourage people to try your picnic tables.
How to Start a Picnic Business?
In this video, learn how to start a picnic business. From finding the right location to gaining the necessary permits, this video covers everything you need to get started.
Starting a picnic business is a great way to get outside and enjoy the nice weather while also making some extra money. 
Conclusion
Starting a picnic business can be a fun and rewarding way to earn a living. There are a few things you need to keep in mind when starting your business, such as finding the right location, having the right supplies, and having a good marketing strategy.
If you keep these things in mind, you'll be well on your way to starting a successful picnic business. Thanks for reading! Please share and comment if you found this article helpful.