If you want to be your own boss, have a flexible schedule, and make money while helping people explore new places, then starting a virtual tour business might be the perfect fit for you. With technology becoming more and more advanced, virtual tours are in high demand and there's no shortage of businesses that need them. Whether you're photographing real estate properties or historical landmarks, if you have a knack for taking great photos and putting together engaging tours, then starting your own virtual tour business is definitely something to consider.
Here are a few tips on how to get started:
1. Do your research. First things first, before you start your virtual tour business, it's important to do your research and figure out what type of tours you want to specialize in. Are you interested in photographing real estate properties? Or would you rather put together historic walking tours? Once you know what type of tours you want to offer, it'll be easier to market yourself and find potential clients.

2. Invest in quality equipment. If you want your virtual tours to be top-notch quality, then investing in some quality photography equipment is a must. A DSLR camera and tripod will definitely come in handy (and don't forget extra batteries and memory cards!).
How To Start a Virtual Tour Business 2021 (Complete Walkthrough!)
Brainstorm ideas for your virtual tour business
What type of tours do you want to offer? What are some unique selling points for your business? 2
Research the virtual tour market and competition
How much do similar businesses charge for their services? what is the demand for virtual tours in your area? 3
Create a business plan and budget for your virtual tour business
How much will you need to start up and operate your business? What are your marketing and advertising plans? 4
Purchase the necessary equipment for your virtual tour business, such as a 360-degree camera, laptop, microphone, and software programs
Develop or procure pre-made virtual tour content if you don't plan on creating all original content yourself (i
, hiring local photographers/videographers)
This could include panoramic images of popular tourist destinations or video footage of landmarks and attractions in your area
Promote your virtual tour business online and offline through various marketing channels (social media, print ads, etc
Get creative with how you market your services!
Virtual Tour Business Ideas
There are many businesses that you can start from the comfort of your own home and a virtual tour business is one of them. You can create virtual tours for hotels, vacation rental properties, museums, historical landmarks, and more. All you need is a digital camera, a tripod, and some editing software.
If you have a passion for photography and video editing, then starting a virtual tour business may be the perfect fit for you. You can work with clients from all over the world and help them promote their businesses or products. Virtual tours are an immersive way for potential customers to learn about a company or product before they make a purchase.
Starting your own virtual tour business is easy and affordable. You can get started with just a few hundred dollars by investing in quality equipment and marketing your services online. With some hard work and dedication, you can build a successful business that will allow you to work from anywhere in the world.
Are Virtual Tours Profitable?
Yes, virtual tours can be profitable! Here are a few ways that you can make money with virtual tours:
1. Sell advertising space on your tour. This is a great way to generate income from your tour while providing value to businesses who want to reach your audience.
2. Charge for access to your tour. This is a great option if you have an in-demand or unique tour. You can charge a one-time fee or set up a subscription plan for recurring payments.
3. Use your tour to drive traffic to other revenue streams. For example, if you have a real estate business, you can use virtual tours to showcase properties and generate leads.
How Do I Start Virtual Tours?
There are a few different ways that you can go about creating virtual tours. One popular method is to use Google Street View. You can create a virtual tour by taking 360-degree photos of your business or property and then uploading them to Google Maps.
Once your photos are uploaded, you can add tags and descriptions to each photo, which will appear when someone views your tour. Another option for creating virtual tours is to use panorama software. This type of software allows you to stitch together multiple images into one panoramic image.
You can then add hotspots to your image, which viewers can click on to learn more information about specific areas of your tour. Finally, you can also create virtual tours using video footage. This could be filmed with a regular video camera or even with a drone if you want to get creative!
Once you have your footage, you can upload it to a website or YouTube channel and add descriptions and annotations just like you would with photos.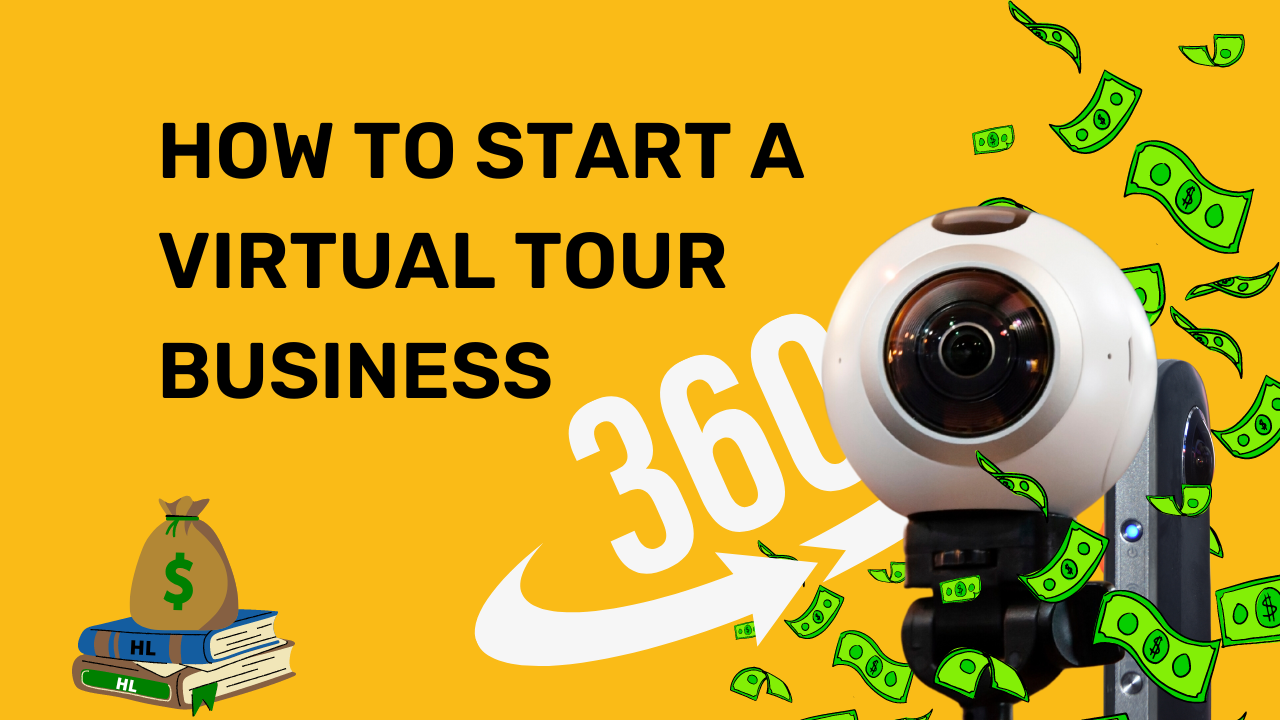 Is a Virtual Tour Business Worth It?
As the world increasingly moves online, businesses are looking for new ways to reach their target audiences. One such way is through virtual tours. Virtual tours allow potential customers to explore your business without having to physically be there.
This can be a great way to increase interest in your business and generate leads. But is a virtual tour business worth it? There are a few things you need to consider before starting a virtual tour business.
First, you need to have high-quality photos and videos of your business. This will give potential customers a realistic view of what your business looks like and what it has to offer. You also need to create an engaging and informative tour that will hold people's attention.
Finally, you need to market your virtual tour effectively so that people know it exists and can find it easily online. If you can do all of these things, then a virtual tour business can be a great way to reach new customers and grow your business.
How Do I Sell My Virtual Tour?
If you're a professional photographer, chances are you've been asked about shooting a virtual tour. And if you're not a professional photographer, chances are you're wondering how to go about selling your virtual tour services. Either way, we've got you covered.
Here's everything you need to know about shooting and selling virtual tours. What is a Virtual Tour? A virtual tour is a set of still images that are stitched together to create the illusion of one continuous image.
When viewed in succession, these images give the viewer the feeling of moving through space, as if they are physically walking through the scene. Virtual tours can be used for any number of purposes, from giving potential home buyers an immersive look at properties they're interested in purchasing, to giving hotel guests a sense of what their accommodations will look like before they book their stay. How do I Shoot a Virtual Tour?
Shooting a virtual tour is very similar to shooting any other type of panoramic image. In most cases, you'll want to use a tripod-mounted camera with either a fisheye lens or an ultra-wide angle lens (we recommend 14-24mm) to capture as much of the scene as possible in each frame. To shoot each frame, start by taking your camera off auto mode and setting it to manual so that you have full control over your exposure settings.
Then, compose your shot and take several bracketed exposures (one correctly exposed shot plus 2-3 underexposed shots and 2-3 overexposed shots). This will ensure that you have all the information necessary to edit your photos later on without losing detail in either the highlights or shadows. Once you have your bracketed exposures, stitch them together using software like Adobe Photoshop or Hugin Panorama Creator (both paid) or Autopano Giga (free).
If done correctly, this should result in one seamless image that gives the viewer the feeling of moving through space just as if they were there themselves!
Conclusion
Are you an experienced photographer? Do you have a knack for marketing and business? If you answered yes to both of these questions, then starting a virtual tour business may be the perfect next step for you!
As the demand for virtual tours grows, so does the need for businesses that can provide them. Virtual tours are becoming increasingly popular as they provide potential customers with a realistic view of what a property or space looks like without having to physically be there. This is especially beneficial for those who are looking to buy or rent property sight unseen.
If you're interested in starting your own virtual tour business, there are a few things you should keep in mind. First, it's important to have experience in photography as well as marketing and sales. You'll also need to invest in high-quality equipment, such as a 360-degree camera, and create an attractive and user-friendly website where your tours will live.
Finally, make sure to market your business well so that potential clients can find you easily online!