In order to start your own roadside service business, you will need to have a few things in place. First, you will need to have a tow truck or some other type of vehicle that can provide assistance to stranded motorists. Next, you will need to obtain the necessary insurance coverage for your business.

Finally, you will need to develop a marketing plan to let potential customers know about your services.
Decide what services you will offer
Choose a catchy name for your business
Get the necessary licenses and permits from your local government office
Purchase insurance for your business
Stock up on supplies, including tools, flares, jumper cables, and first-aid kits
Promote your new business by handing out flyers in high-traffic areas or placing ads in local publications
How Much Does It Cost to Start a Roadside Assistance Business
If you're looking to start your own business, you may be wondering how much it would cost to start a roadside assistance business. Roadside assistance businesses provide services like jump-starts, tire changes, and gas delivery to stranded motorists. These businesses can be operated out of a single vehicle, making them a relatively low-cost startup option.

Here's a breakdown of some of the costs you can expect when starting a roadside assistance business: Business insurance: $500-$1,000 per year Vehicle: $3,000-$5,000 (used) or $10,000-$20,000 (new)

Equipment: $500-$1,000 for basic tools and supplies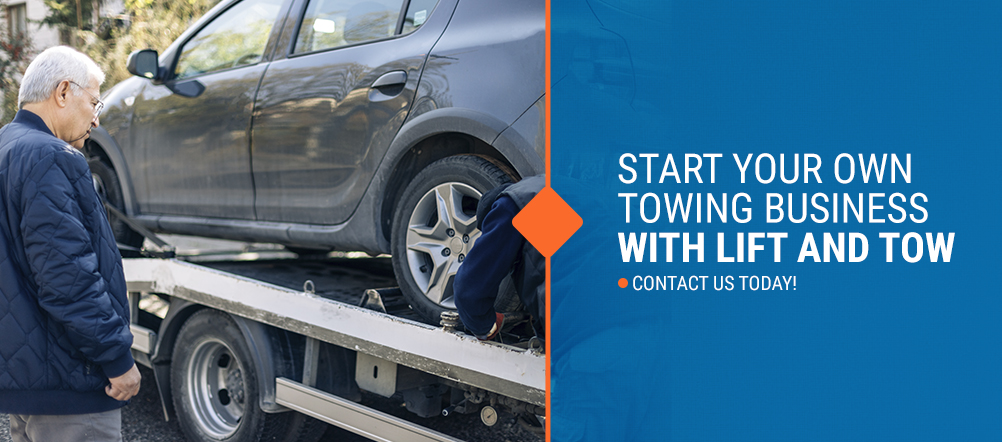 Credit: liftandtow.com
Is Roadside Assistance a Good Business to Start?
Roadside assistance is a great business to start for a number of reasons. First, it is a service that is always in demand. People are always getting stranded on the side of the road and they need help.

Second, it is a relatively low-cost business to start up. You don't need a lot of equipment or inventory to get started. Third, it is a business that you can operate from virtually anywhere.

You don't need a physical storefront to provide roadside assistance services. Fourth, there are many ways to market and promote your roadside assistance business. You can use online marketing tools like social media and SEO to reach new customers.

Finally, roadside assistance businesses have high repeat customer rates because people will often use your services more than once if they are satisfied with the results.
How Can I Grow My Roadside Business?
There are many ways to grow a roadside business. The most important factor is location. A good location will draw in customers and help your business thrive. Here are some tips for choosing a great location:
1. Pick a high-traffic area- this will ensure that potential customers see your business and have the opportunity to stop in.
2. Make sure you're visible from the road- you want to make it as easy as possible for people to spot your business.

3. Choose a location with good parking- this will make it more convenient for customers, especially if they're coming from out of town.
4. Consider the competition- you don't want to be too close to other businesses like yours, but you also don't want to be too far away where potential customers might not think to look for you.
5. Think about the demographics of the area- are there a lot of families? Businesses? Retirees? Knowing who your target market is can help you choose a location that will attract them. Once you've chosen a great location, there are other things you can do to grow your roadside business:
1. Advertise! Use signs, banners, and flags to let people know about your business and what products or services you offer. You can also use radio or TV ads, especially if there's a big event happening near your business (like a fair or festival).
2. Social media is also a great way to spread the word about your business and reach new potential customers.
Create accounts on popular platforms like Facebook, Twitter, and Instagram and post regularly. Be sure to use relevant hashtags so people can easily find you. You can also run targeted ads on social media platforms which allows you to specifically target people who live near your business.
3. Another way to reach new potential customers is through online directories. Websites like Yelpness. Google My Business and TripAdvisor allow businesses to list their information so that interested customers can find them easily. Creating a listing on these websites is usually free, but consider investing in paid advertising on them as well since this will help ensure that your business sees more people.
4.Finally,,don't forgetabout old-fashioned word-of-mouth marketing! Encourage satisfied customers to tell their friends and family about your business.
What Industry is Roadside Assistance?
Roadside assistance is a service that helps motorists in the event of a breakdown or accident. It can provide help with flat tires, jump starts, towing, and more. Roadside assistance is typically provided by insurance companies, auto clubs, or roadside assistance providers.
Conclusion
If you're looking to be your own boss and have a passion for helping others, then starting your own roadside service business may be the perfect fit for you! While it may seem like a daunting task at first, with a little planning and preparation, you can be well on your way to success. To get started, you'll need to decide what services you'll offer and what equipment you'll need.

Once you've got that figured out, it's time to start marketing your business and finding customers. With a bit of hard work and dedication, you can soon be running your own successful roadside service business!